Give a hand
To Make A Better World for the blind

Come and join us in helping the visually impaired to see virtually with our device, THE SMART VISION.
Here's how you can help.
Donate Now
Volunteer


"Small acts, when multiplied by millions of people, can transform the world. Your donation helps to make a difference in the lives of visually impaired"
Here's how you can help.
Donate Now
Volunteer


"There is no better way to thank God for your sight than by giving a helping hand to someone in the dark"
Here's how you can help.
Donate Now
Volunteer

"Joining our mission is the most impactful way to bring smile to a blind child's face"
Here's how you can help.
Donate Now
Volunteer
Why Smart Vision?
The Smart Vision is an assistive device for the Visually Impaired. It uses the latest technologies in Artificial Intelligence, Machine Learning and Machine Vision to make a difference and facilitate advancement in their lives. With this device, the blind can become aware of their surroundings, read a book of their choice in languages known to them, be alerted to obstacles in their way and much more.
Our Mission
Our mission is to make the blind population's dream of "seeing" this world come true with the Smart Vision. The Smart Vision is an innovative assistive device for the blind. It aims to bring hope and advancement in life to 15 million totally visually impaired and 65 million partially visually impaired in India alone, including 1.6 million children currently attending blind schools.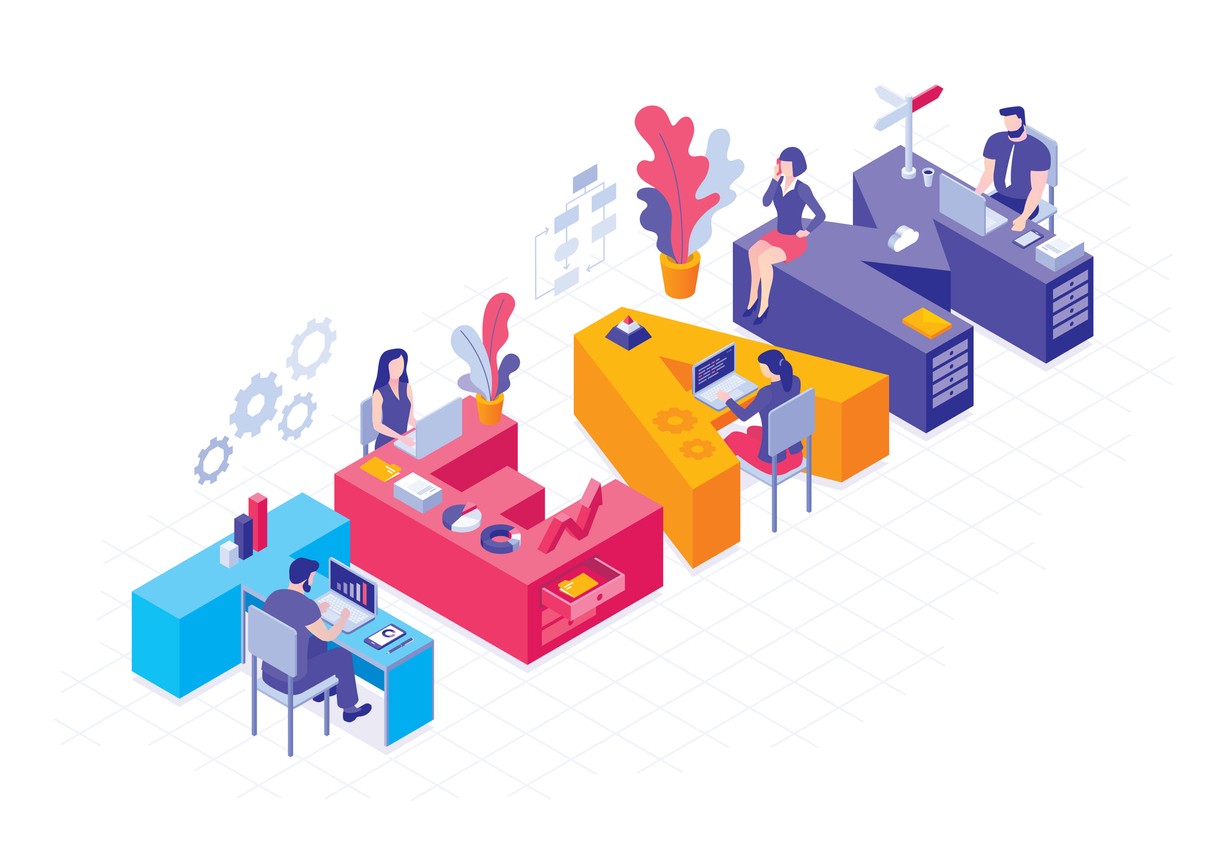 We are a nonprofit team
and currently working in Bangalore, India
Testimonials
What our user's say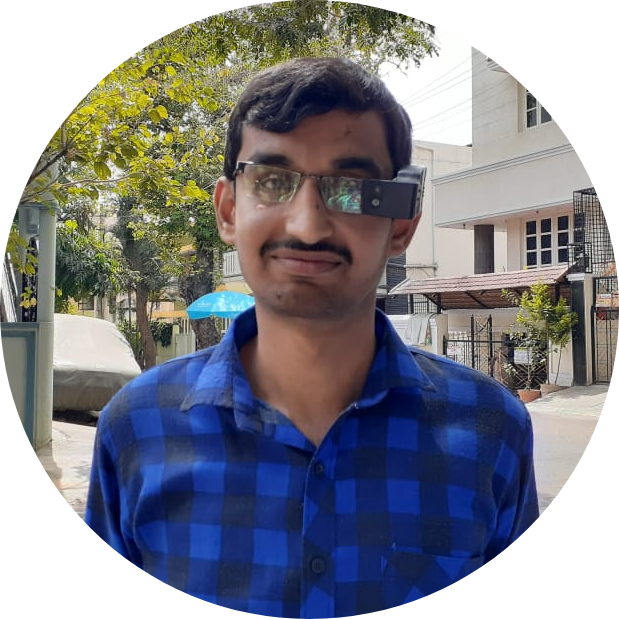 I got my hands on to use a Smart Vision and it tells all the objects and my people are around me.

– Karthik
Hyderabad, India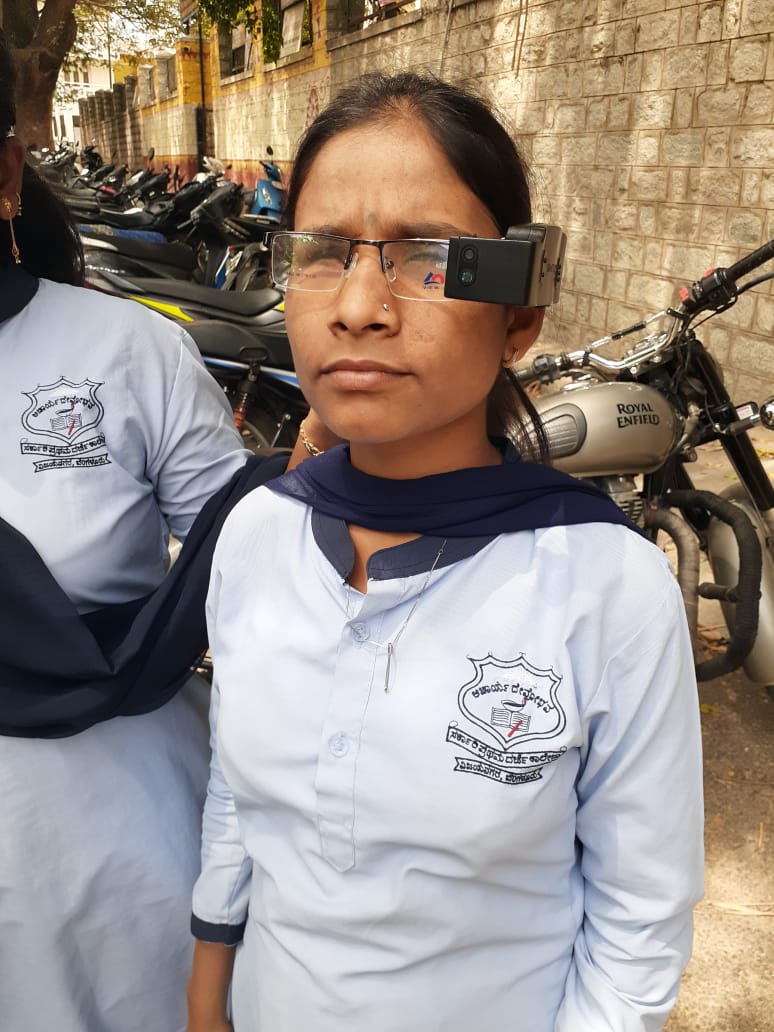 Now I can read books in my mother tongue Kannada,my favorite book "Chandamama" on my own instead of my mother reading to me every month.
- Naveena
Bangalore, India
Now I can see school principal's notice,I need to know what is written on files now.I will use Smart Vision to do these without anyone's help.
- Mounika
Bangalore, India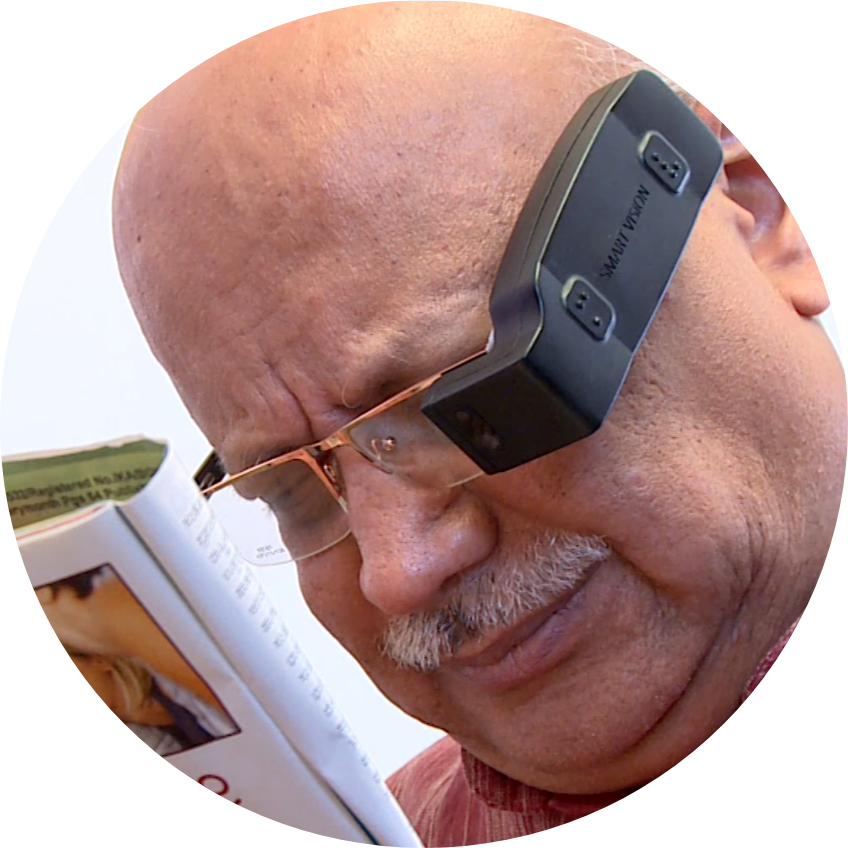 Now, I do not have to wait for someone to read the newspaper for me. I have got my reading companion, Smart Vision.
- Shantha Ram
Bangalore, India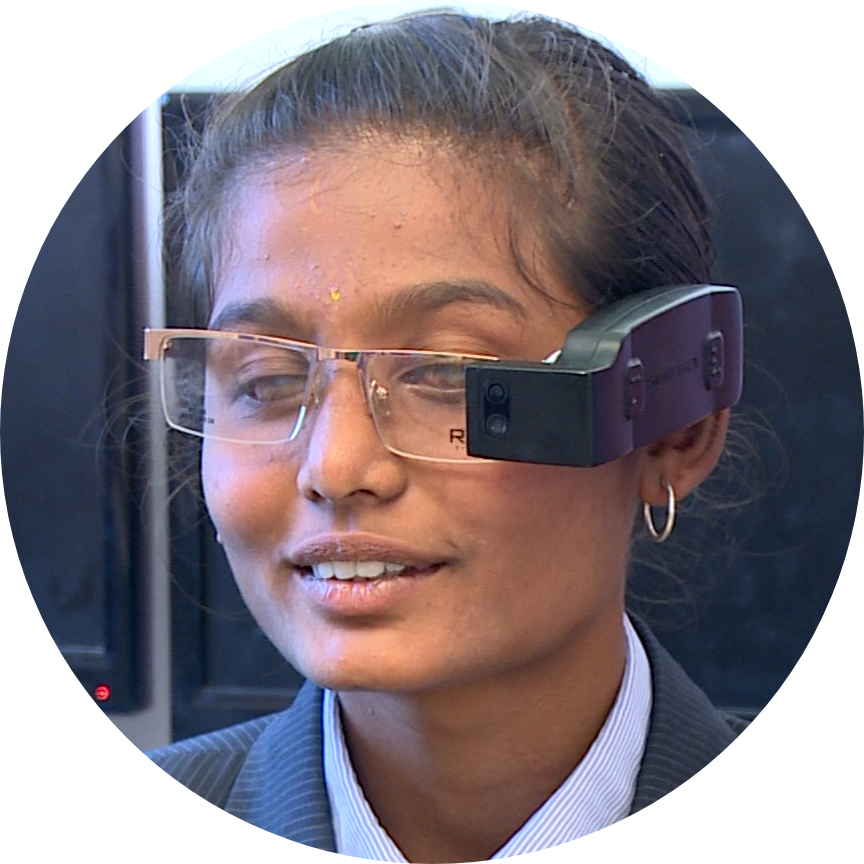 All these years I didn't know the color of the dress I'd wear, now it's great to dress to my accord.
- Anushka
Bangalore, India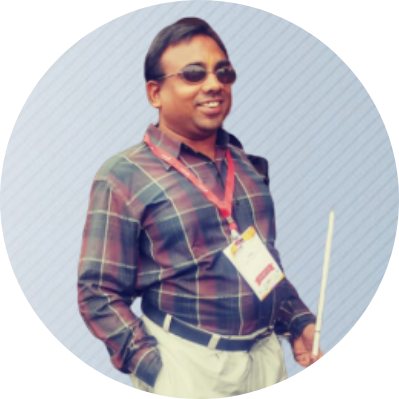 I feel comfortable and safe while walking on the road;this is what I wanted the most.

- Raghu
Bangalore, India
Login Or Signup
Give a valid name
OTP is incorrect
Password should contain atleast 6 characters
Your email or password is incorrect
Your mobile or password is incorrect
OTP is incorrect
Password should contain atleast 6 characters
OTP is incorrect
Password should contain atleast 6 characters